Making 1 cutlet takes only 5 seconds
Without too much work, unnecessary noise, and energy

Device description and it's destiny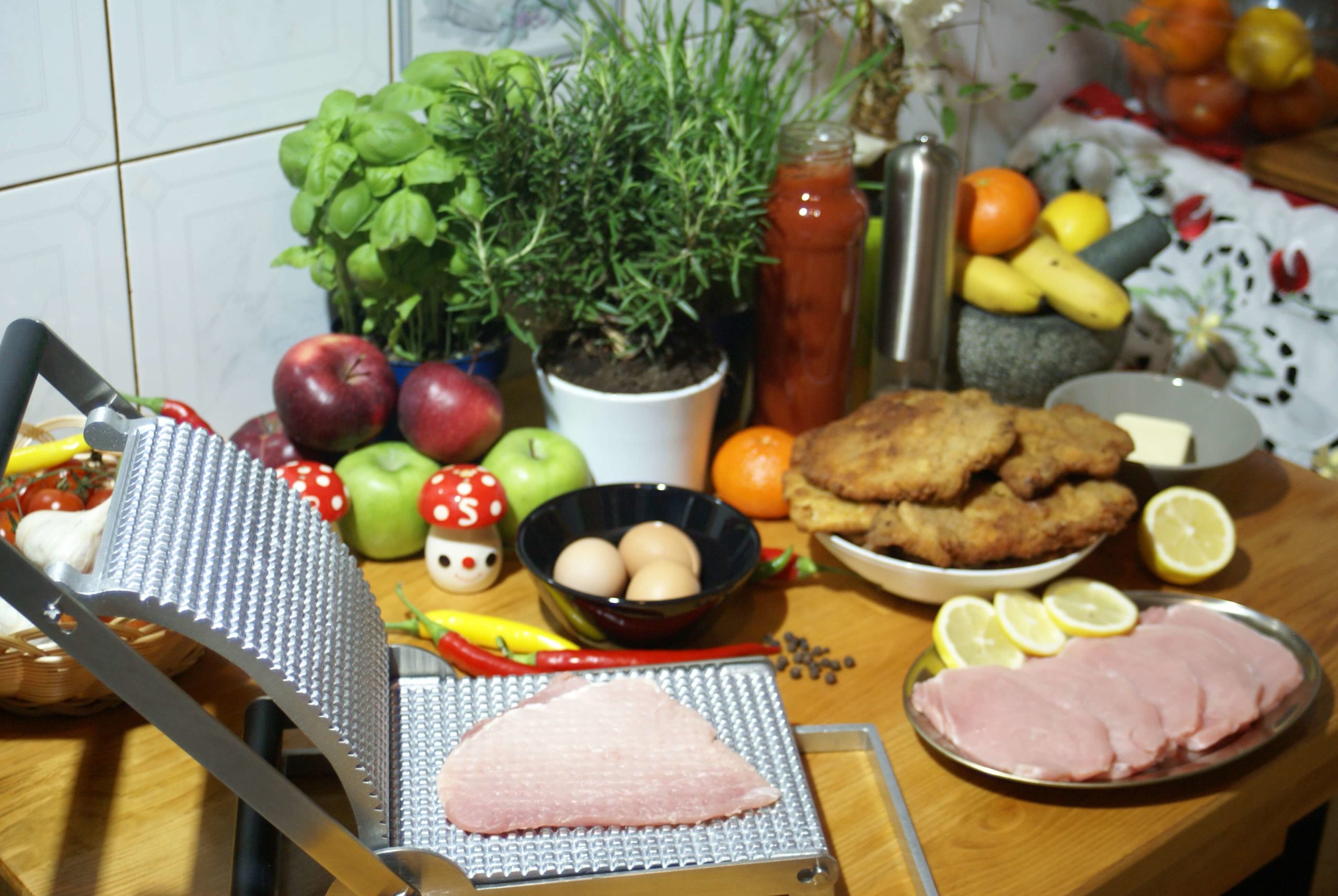 Our meat tenderizer is a new and the only such kitchen appliance on the market made of high-quality aluminum suitable for contact with food and stainless steel, replacing the usual meat pounder. It is intended for pounding meat slices into pork, chicken, and beef cutlets.
Crushes any type of boneless meat.
A single cutlet is created in a very short time (with practice even in less than 2 seconds), after just one squeeze.
Depending on your personal preferences, in order to get it an even flatter piece of meat – just squeeze it again. The cutlet comes out evenly thin over the entire length. It retains its taste and needs less time to cook.
Our meat press significantly improves work comfort and saves our hands.
It is currently the cheapest and lightest professional meat tenderizer, which, unlike the more expensive electric devices on the market, does not cut, but immediately crushes the meat into a cutlet that is ready for breading. Thanks to the light weight, it is possible to use it anywhere in the kitchen.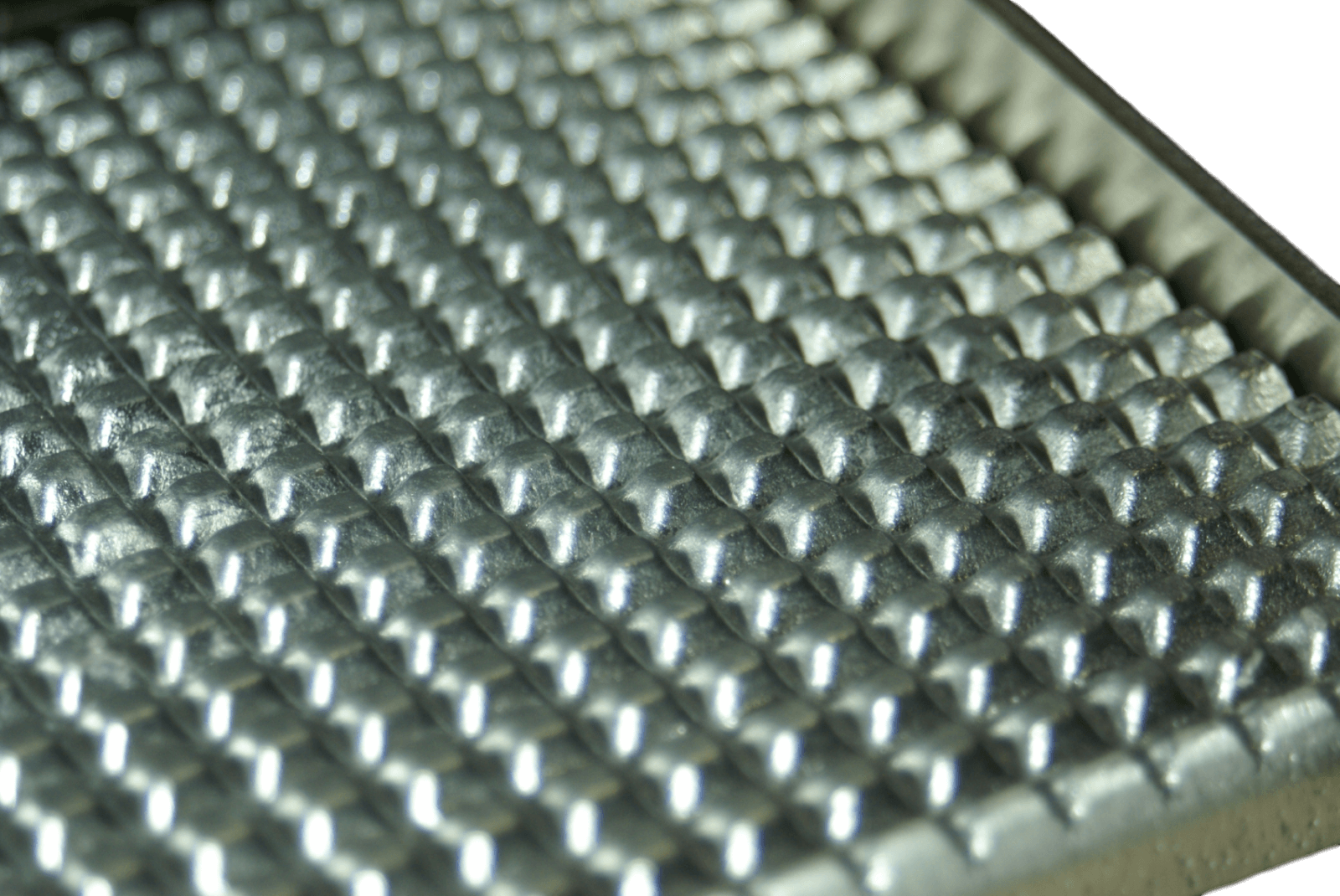 The meat press is ready for use immediately after unboxing and thoroughly cleaning the work surface with the brush attached to the package. Cleaning is easy and takes no more than 2 minutes.
To comply with hygiene rules, you should scrub the upper and lower parts relatively quickly after finishing using the dishwashing liquid to remove pieces of meat and then rinse thoroughly with running water. Washing in the dishwasher is not recommended due to the thread glue used in the fixing screws.
Suggested meat thickness in our meat tenderizer should be up to 2 cm.
Opinions of our clients from Allegro.pl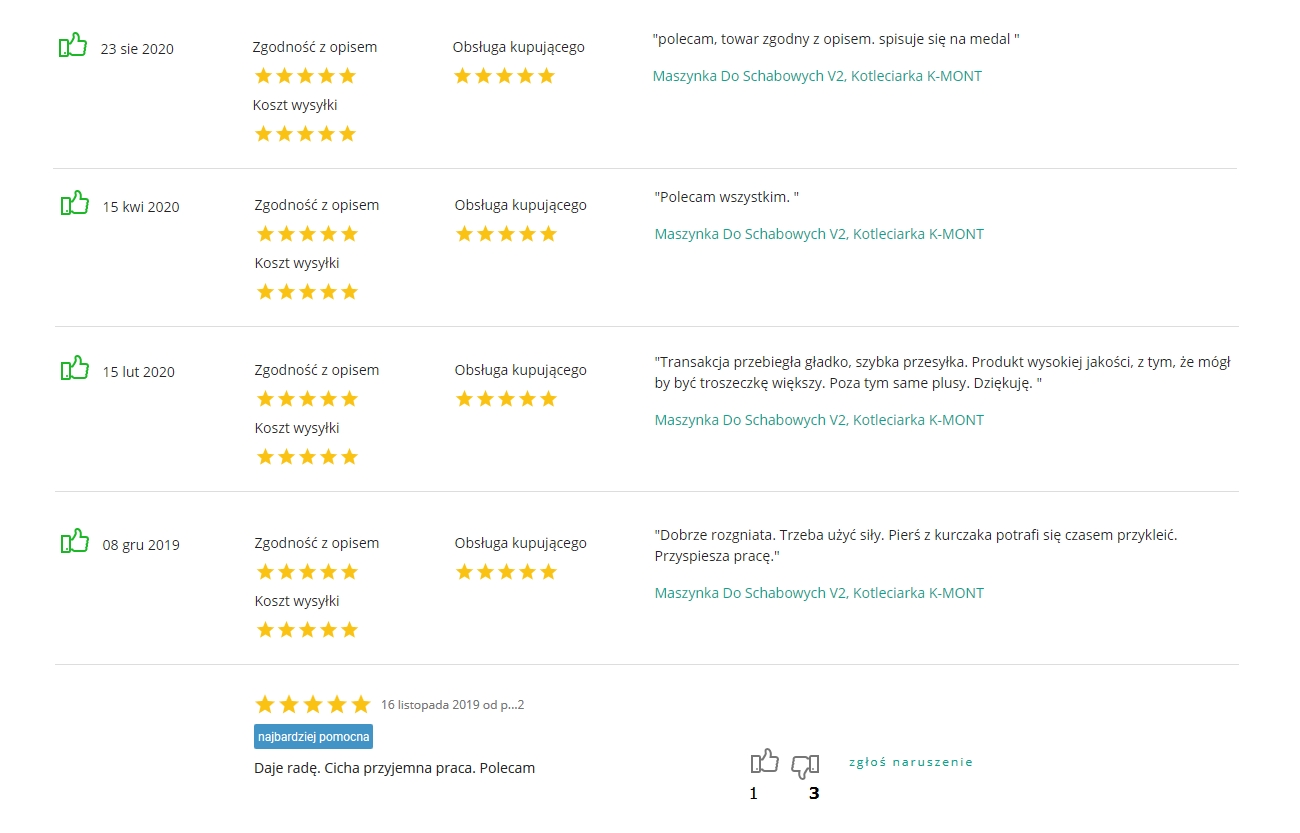 Translation:
"I recommend, the goods conform to the description. It does a great job"
"I recommend it to everyone. "
"The transaction went smoothly, fast shipment. A high-quality product, but it could be a little bigger. Besides, the same pluses. Thank you. "
"It crushes well. You have to use force. Sometimes the chicken breast can stick. It speeds up the work."
It's fine. Quiet pleasant work. I recommend
Check Its Live Performance